Tiny Sleepers - Hoop Earrings in Your Color Choice of 14k Solid Gold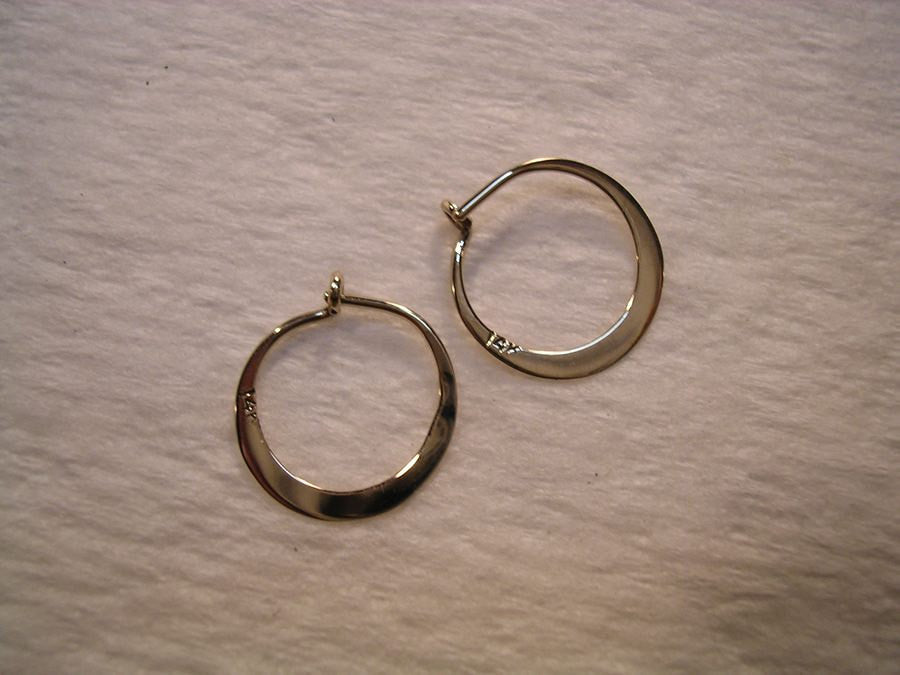 Designer: Isidro Nilsson
This listing is for one pair of simple, easy to open and close hoop earrings. They are about 12mm in diameter and I call them "Tiny". Most people that get these call them SLEEPERS because they are so comfortable that you can sleep with them.
These are made of solid 14k yellow gold. The metal is referred to as "Solid 14k Gold" to distinguish it from the gold filled or gold plated or gold colored metal often found when searching for "14k gold jewelry".
These hoops are also available in different sizes and in different metals. Some of the other metals I use are:
18k gold (yellow, white or rose).
14k gold (yellow, white or rose).
Pure niobium (natural, colored or blackened).
Sterling silver.
Pure copper.
I can make these hoops in any size you request. My standard sizes are:
Tiny - about 12mm (This Listing).
Small - about 16mm
Medium - about 22mm
Large - about 30mm
I welcome custom requests.