Black Niobium Ring with 12 Sterling Silver Rivets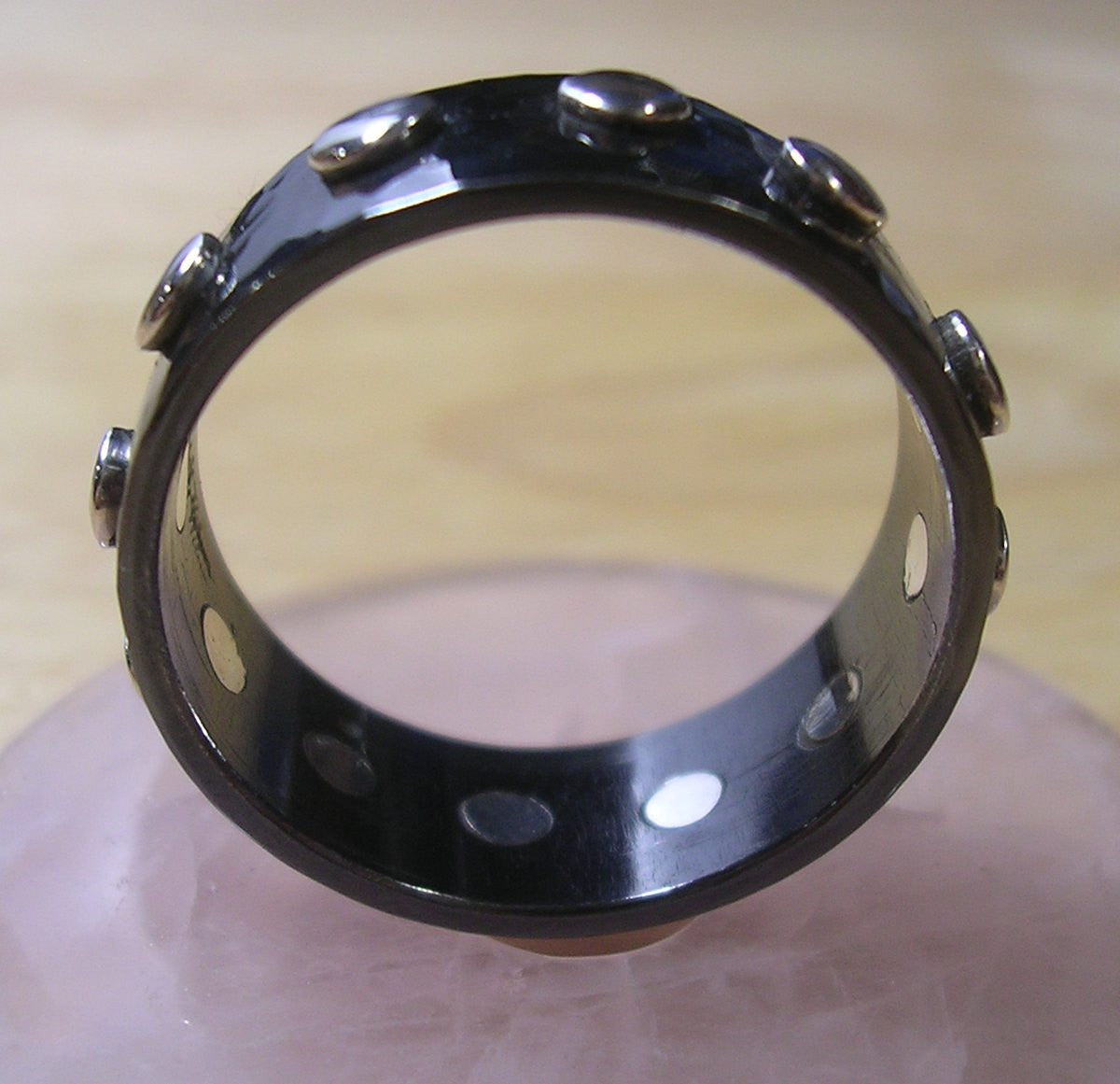 Designer: Isidro Nilsson
This is my first prototype of the pure blackened niobium band with 12 sterling silver rivets. The rivets go all the way through the niobium band and end flush on the inside.
On the outside, the rivets stand above the surface of the hammer textured blackened niobium enough to be obvious but not so far so as to bother you. I first wore this ring to test the comfort factor and it originally felt a bit strange because the rivets were much too high above the niobium surface.
After some whittling down of the rivets and buffing all edges smooth, I wore it for a few days and found it to be very comfortable. Now the rivets are the perfect comfort height.
This ring is about 0.312 inches wide ( close to 8 mm) I vary the width of the ring according to the ring size to maintain proportions and the comfort factor.
This particular ring is the first prototype of this design in niobium and has been sold. for reference, it is a size 10.
You can order yours in any size from 5 to 12 including quarter and half sizes. You also have the option of two different widths, 0.312 inches (about 8mm) or 0.25 inches (about 6.5mm). One of each would make a great wedding band set.