Tiny SLEEPER Hoop Earrings in Blackened Niobium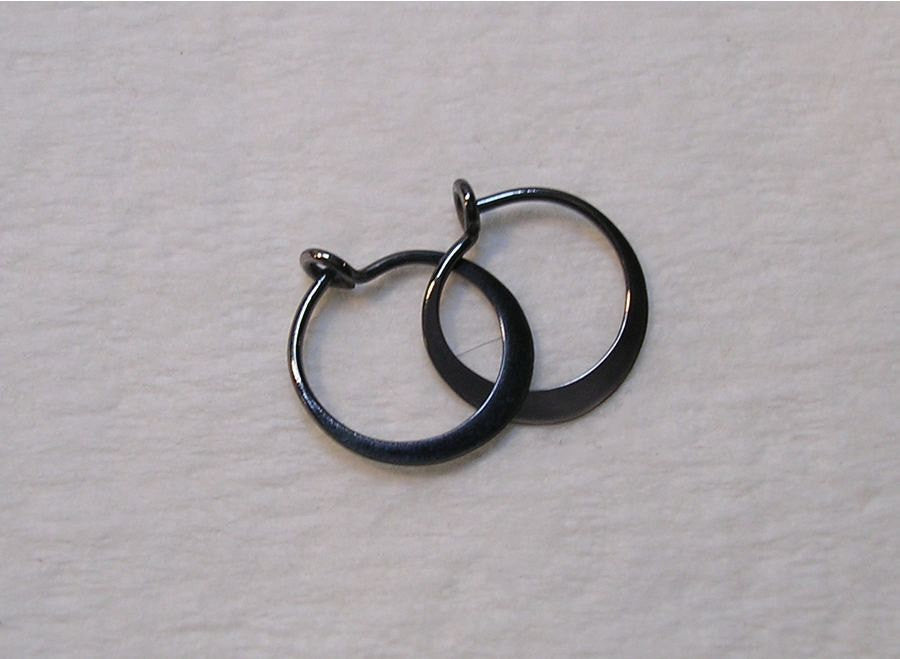 Designer: Isidro Nilsson
This listing is for a pair of simple, easy to open and close hoop earrings. They are made of pure blackened niobium and I call them the TINY SLEEPERS.
These are the smallest I make and they are about 10 or 12 mm in diameter. The dimensions depend on how they are measured. Inside diameter or outside diameter.
I also make these tiny sleepers in:
14k gold
18k gold
sterling silver
pure niobium in black (this listing)
Pure niobium in natural
Pure niobium in Rainbow
Pure niobium in colors:
Blue
Teal
Purple
Pink
...
If you don't see what you are looking for, please contact me and I will let you know the possibilities.