Colored Niobium 2 Turn Wave Energy Ring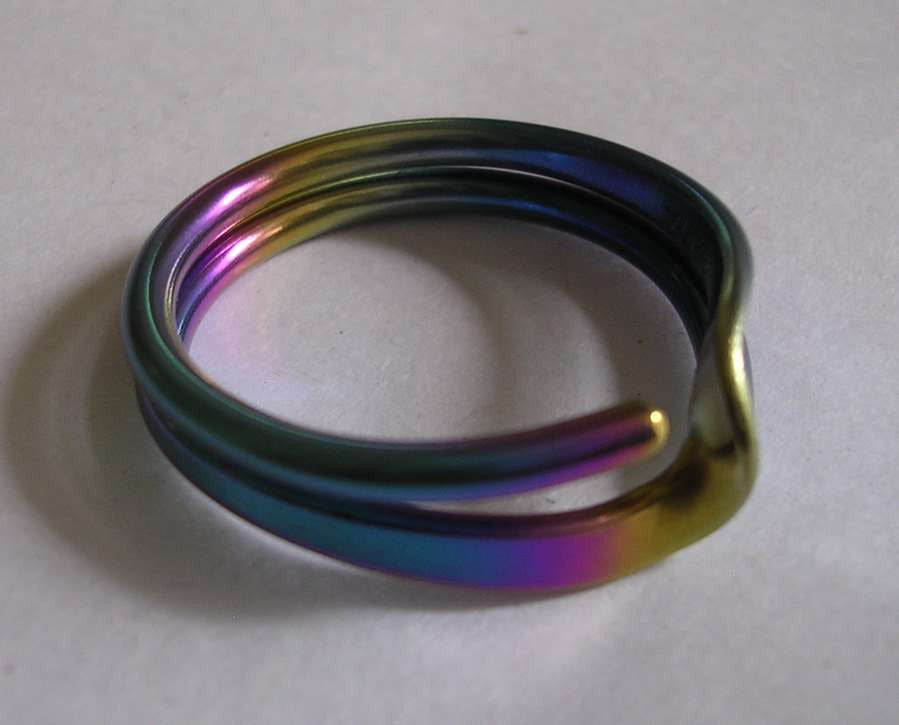 Designer: Isidro Nilsson
The coloring on niobium is created by electrically oxidizing.  The oxide is clear so what we see is a refraction of light depending on how thick this clear oxide deposit is.  As the oxide wears off, it will appear to change colors.  This will continue until the oxide is worn off in places of high friction and will look like the original color of niobium which is a platinum gray color. 
The black finish is oxide deposited by heat treating.  This finish is much thicker and therefore much more long lasting. 
This listing is for one ring. This niobium 2 Turn Wave Energy Ring is one of the early designs of the Energy Rings collection inspired by Nikola Tesla. It is a coil and like any coil on the planet, it will convert the earth's magnetic pulses into electrical energy which many sensitive individuals can feel.
Plug into the pulse of Mother Earth. with this clean and simple design. The single wave design creates a sense of smooth calming flow as it synchronizes your energy with that of Mother Earth.
Made of pure niobium and colored to a happy rainbow, this Energy Ring can be worn 24/7.
I can make any size you want in full, half or quarter sizes. Just let me know your size preference and I will make it. For reference, this particular ring is a size 9.5.