Niobium Bracelet with 18 Sterling Silver Rivets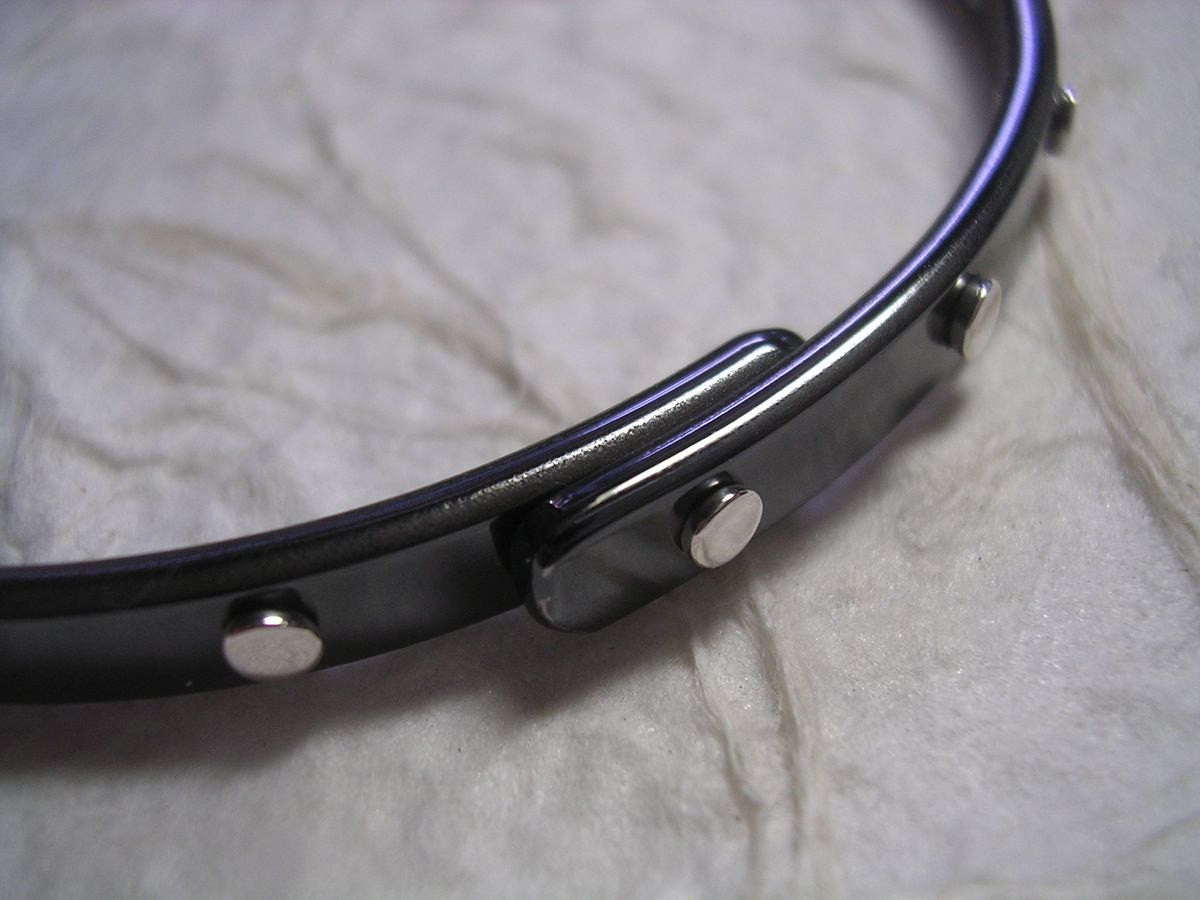 Designer: Isidro Nilsson
A pure niobium bangle bracelet with a set of 18 sterling silver rivets. The niobium has the very durable blackened oxide finish creating a beautiful background for the 18 sterling silver rivets.
The sterling silver rivets are set pretty flush to the surface on the inside for comfort. On the outside, the rivets stand out above the surface with rounded edges and look quite stunning. My signature stamp and metal purity is stamped on the inside. ( IGNilsson - Nb - Sterling ).
This steampunk looking bangle bracelet is the standard 2.5 inches in diameter. If you need a different size, just indicate that when you order. the options are Small (2.25 inches diameter), Medium (2.5 inches diameter) and large (2.75 inches diameter).