Three Turn Wave Energy Rings™In Solid 14K Yellow Gold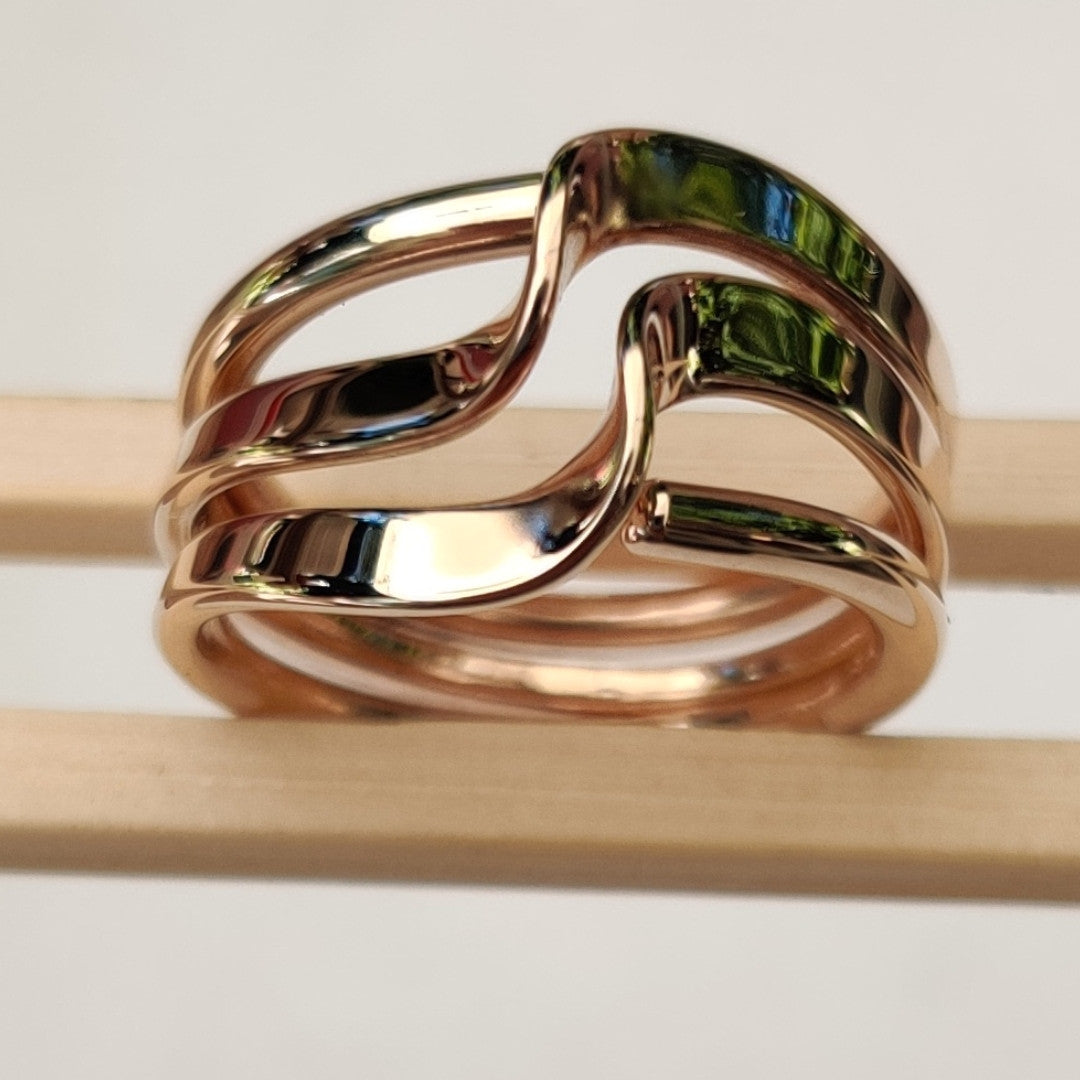 Designer: Isidro Nilsson - The Hammering Man
This is what I call the Three Turn Wave Energy Rings™ ©.  Made from 12 gauge solid 14k yellow gold. 

Inspired by Nikola Tesla, this ring is an air core induction coil. Like  any coil on this planet, it will convert the earth's magnetic pulses into electrical energy which many sensitive individuals can feel.
If you are interested, you can determine the approximate inductance of any Energy Rings™ The calculator is on my other site called EnergyRings.com and the calculator is on this page:
https://energyrings.com/calculator/
Plug into the pulse of Mother Earth. with this clean and simple design. The double wave design creates a sense of flow as it synchronizes your energy with that of Mother Earth.

This Energy Ring™© can be worn 24/7.  For your reference, the ring shown here was made in a size 8.  I can make yours in any size you want in full, half or quarter sizes.