Overlay Bracelet in Pure Copper and Sterling Silver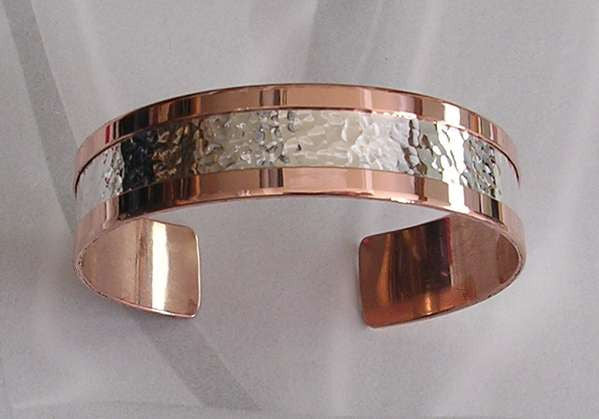 Designer: Isidro Nilsson
This Overlay Bracelet is made of pure copper and has a hammered sterling silver piece captured in the center. The smooth copper edges and the hammered silver center creates a beautiful combination of contrasting color and texture.
This style of bracelet is approximately 1/2 inch wide and is flexible enough to easily fit a range of wrist sizes. Select Small, Medium or Large. Or indicate the actual wrist size for a perfect fit. To measure your wrist, click here.
This same design can be made in reverse. That is a Sterling Silver base and Pure Copper overlay design in the center.