Zinc Cuff Bracelet With Hammer Texture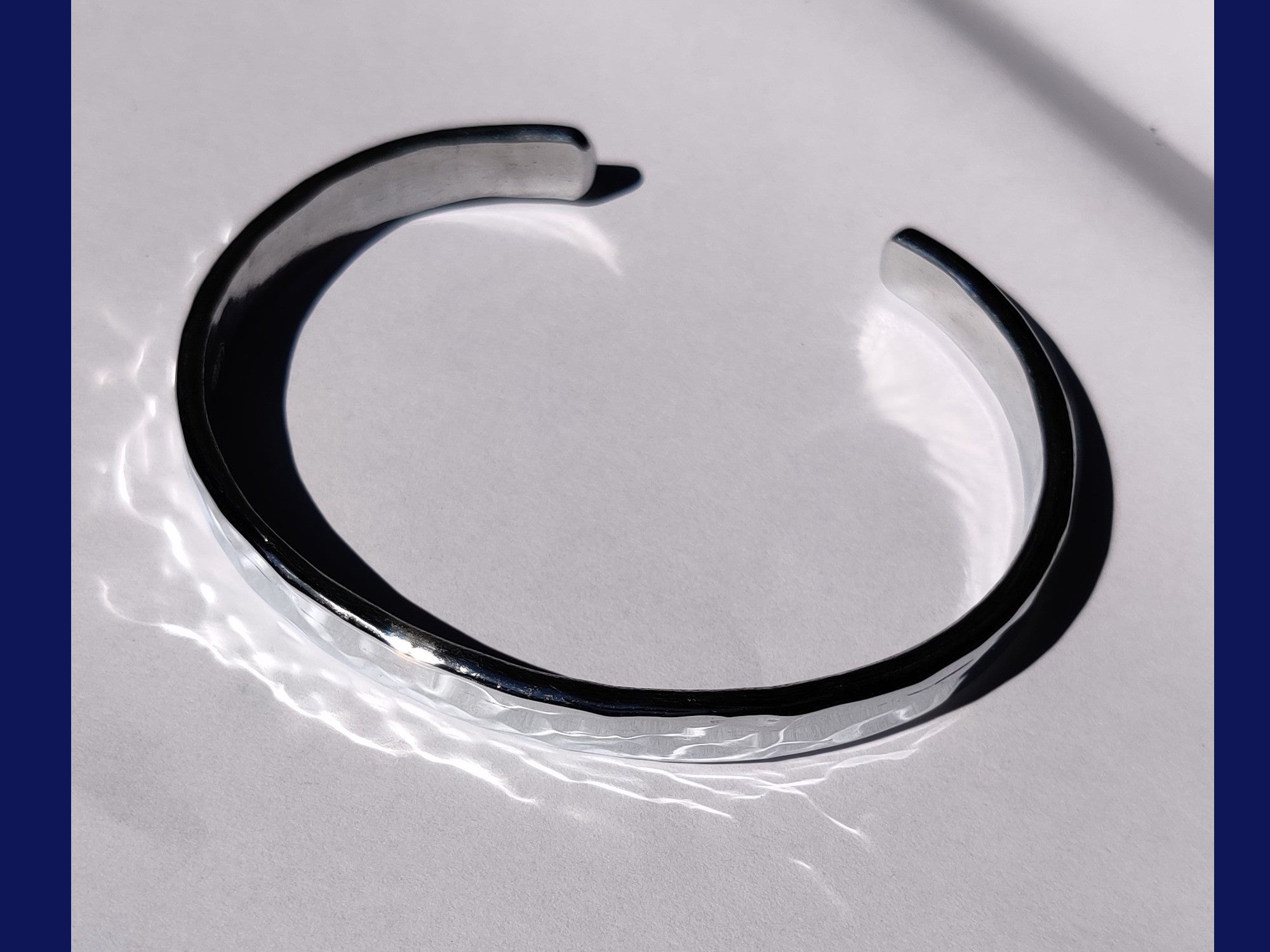 Designer: Isidro Nilsson - The Hammering Man
This listing is for one zinc bracelet. The NARROW one is about 0.3 inches or 8 mm and the WIDE one is about 0.42 or about 11 mm. The actual width is somewhat vague because the hammering texture causes a sort of scalloped edge . This looks great but it does vary the width a bit from place to place.
The material I use is 99.9% pure zinc. This is the highest purity I was able to find in zinc wire.
This bracelet started as a round wire with some rather heavy grooves from the drawing process. By forging it down, I was able to minimize the visibility of the drawing marks. Some of these lines (grooves) are still visible and I took a couple of closeup pictures to show what these lines look like under magnification. For the most part, these lines are not something that jumps out at you. You have to look pretty close to see them.

Zinc bracelets have a reputation for being helpful in several health related areas. One of these areas that zinc is touted to be beneficial has to do with prostate issues. Another area where zinc bracelets are used in some parts of the world is by couples trying to conceive.

I also discovered that another reason many use zinc is to build up the immune system. Maybe that is why I have seen a trend to add zinc to many vitamin C supplements on the market.

I am collecting feedback on this zinc bracelet and I will be updating the listing with any pertinent information as I get it. Please feel free to send me any feedback you may have.

Be Well,
Stay Well,
And have an AMAZING day.

Isidro