Triple Love Knot Ring in Sterling Silver & Pure Copper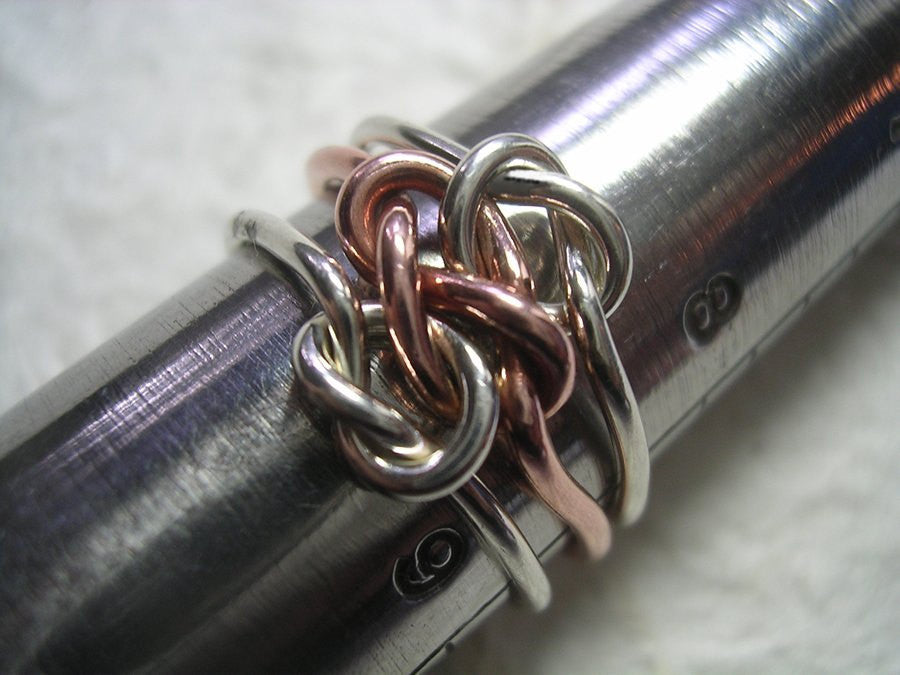 Designer: Isidro Nilsson
This Love Knot Ring was inspired by a young couple with a new baby. They wanted a knot ring that would represent all three of them. This is my concept of a family knot ring.
I took two traditional Celtic Love Knot ring in sterling silver and joined them with the third knot ring made of pure copper. I made the central copper ring an infinity knot to give me the two loops in which to tie the other two rings.
Each ring is made totally independent and permanently joined to one another through the knots.
NOTE:
I will make your ring in any size.
The size listed here is a 9 however, tell me what size you want and I will make it for you.
This design is also available in many combination of metals and metal gauges. For example you can have this ring made in gold copper silver or brass. You can also select different gauges (wire thickness) for your ring.  Request your custom order.