Tri-Metal Wave Energy Ring™ in Sterling Copper and Brass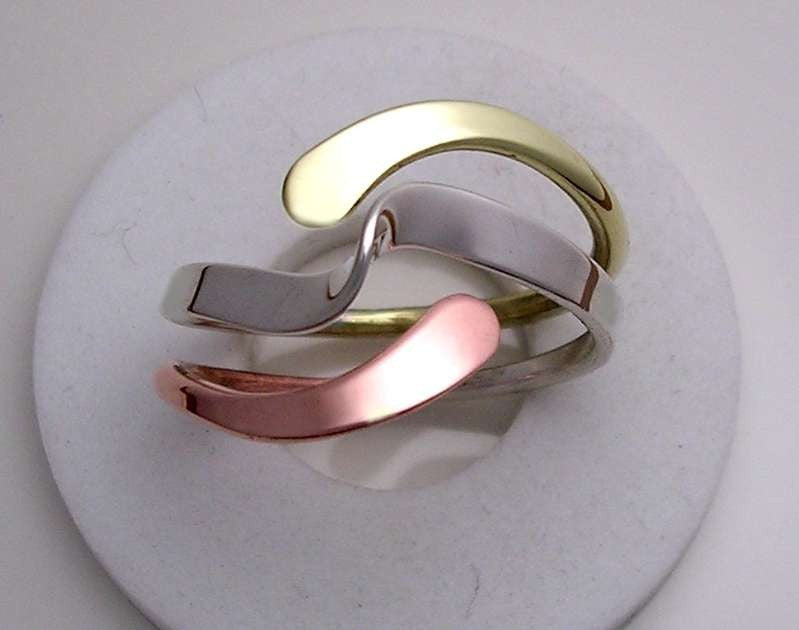 Designer: Isidro Nilsson
This Two Turn Wave Energy Ring™ has been made using three different metals. The central wave is made of sterling silver and the two nested wings are brass and copper.
A feathered transition from one type of metal to the other is very subtle. The forging at the top creates a bold color contrast creating a stunning effect.
Note:
I will make this Energy Ring™ in any size you desire. Just let me know your size in the comment section when you order or convo (email) me with the size.
This ring can also be made form three different colors of gold (yellow, white and rose). The approximate cost for this 14k gold combo is $970. Please contact me for a firm price based on the gold price for the day.