Tri-Metal Bangle Bracelet with Rivets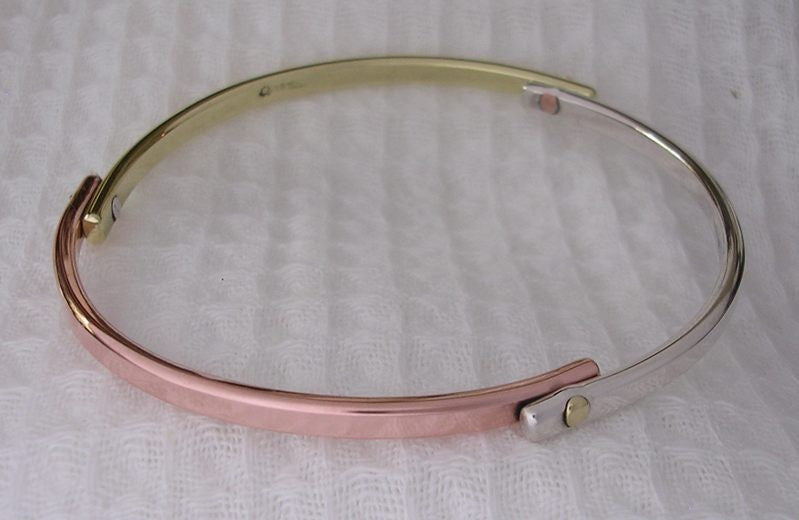 Designer: Isidro Nilsson
Three metals are joined with complimentary rivets. The three metals are sterling silver, pure copper and brass. I drilled and joined one type of metal with the second using a rivet of the third type of metal.
A very balanced design that easily fits into the Ayurvedic tradition of jewelry.
The size of this bracelet is about two and a half inches in diameter and will fit a small to medium size hand.
The brass can easily be changed to gold if you like. Just contact me for price and delivery.