The One Rivet Ring - Sterling Rivet On Copper Band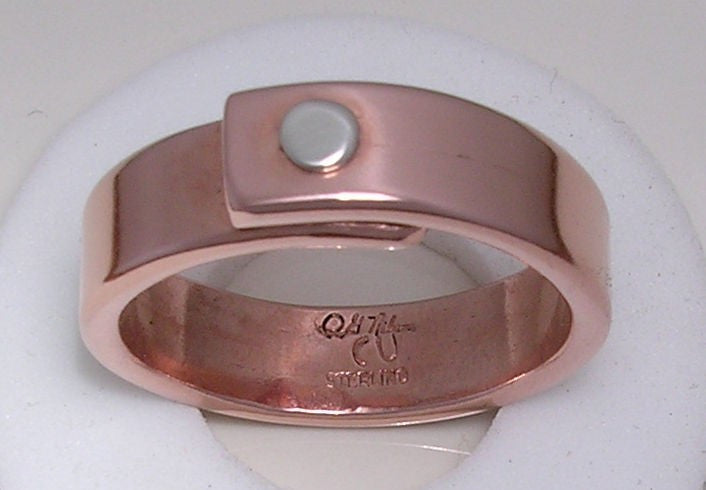 Designer: Isidro Nilsson
This is a rustic low tech look copper ring with a sterling silver rivet. I love this ring because it screams simplicity and quality all in one.
Most of my work is very detailed and precise. I tend to labor over the little things until I get it just the way I want it. This ring came together like there was some divine intervention. I love those moments and what they produce.
This particular ring is a size 9.75. If you need a different size, let me know and I will make it for you.
Note:
This ring is also available in any combination you want. The prices are only estimates and may be different at time of inquiry. Please ask if you are interested in one of the following combinations.
Sterling silver with copper rivet - $195
Sterling silver with 14K rivet - $225
14K gold. White and yellow combination - Contact me