Steampunk Vortex Energy Ring™ Sterling with 14k Gold Rivets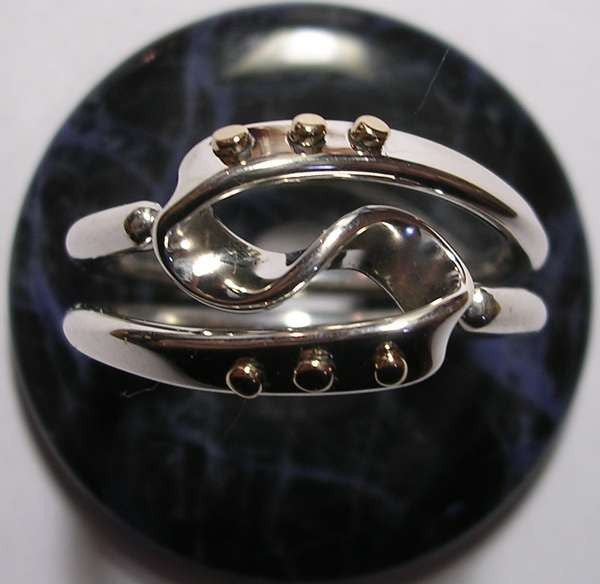 Designer: Isidro Nilsson
This is the same design as the very first Energy Ring™ I created with the exception of the six 14k gold rivets giving it that steampunk look.
The 2 Turn Vortex Energy Ring™ is a beautifully executed vortex design made from either 12 gauge or like this one pictured here in 10 gauge. Ring size and your preference determine the gauge used.
This ring is a size 11. You may order it in any size you want. Just let me know if your size is not listed in the option menu.
The same ring can be made in 14K or 18K yellow gold ring with white gold or silver rivets.