Pure Copper Sterling Silver and Solid 14K Yellow Gold Bracelet Set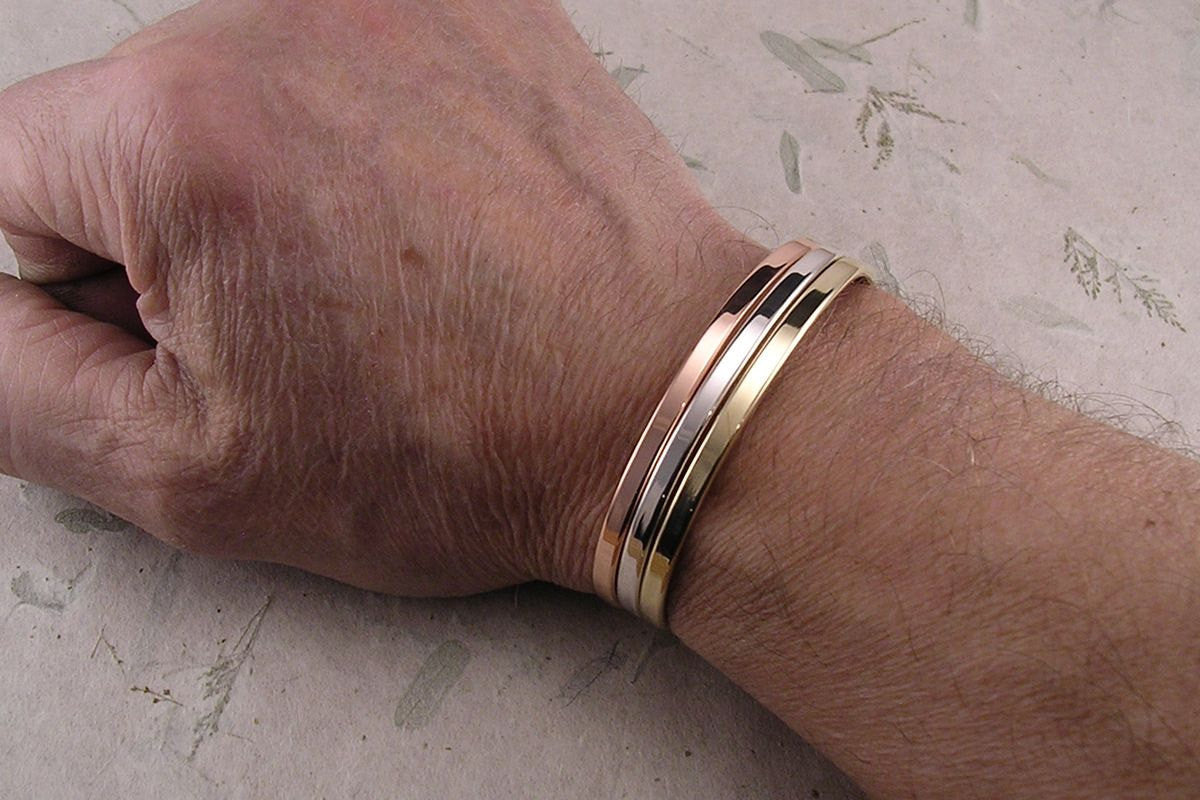 Designer: Isidro Nilsson
A set of three cuff bracelets. Each bracelet is made from a different type of metal. One is made of pure copper. The second one is made of sterling silver and the third one is made of brass. The brass I use is also called Merlin's Gold because it is formulated to look like 14k yellow gold. The actual composition of this brass is 85% copper and 15% zinc.
Individually, each bracelet is very clean and simple and very attractive for either man or woman. I gave each one a high polish finish and my name stamp is on the inside of each one.
You can wear them individually or as a set or two or three. The three together makes a very handsome set. They are also very comfortable. Because they are not soldered together, they allow a great freedom of movement.
I give you the option to select the size by the circumference of your wrist. If you give me the actual size of your wrist, I will make your set so that it fits you like this set fits my hand as seen in one of the pictures. If you don't see your size in the options menu, just tell me the size of your wrist and I will make your set a perfect fit.
You may also purchase any one of the three individually. If you don't see the listing for the individual one you want, please contact me and I will create the custom link for you.
Each one of the three bracelets are made in the same size and they are about 2mm thick and about 4mm wide.