Pure Copper Half Way Waves in a Band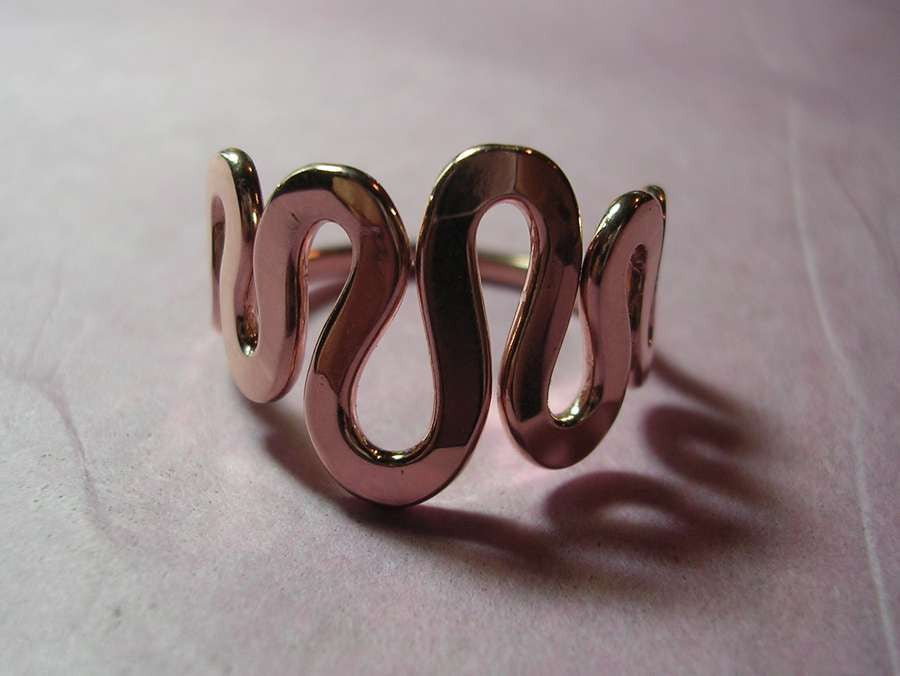 Designer: Isidro Nilsson
Arthritis sufferers. This ring is made from a single piece of pure copper wire shaped and forged to make a beautiful band of waves on the top side and ending in a single band on the bottom. This makes an incredibly comfortable copper ring.
This ring is soldered using a cadmium free (no cadmium) silver solder. Many silver solders used in the jewelry industry contains cadmium because it makes the solder flow easier. I find that with a little care and effort, a cadmium free solder can be controlled just as well and without the health hazards to the jeweler and the jewelry wearer.
Note:
I will make this ring in any size you want.
Please let me know your size preference in the "NOTE TO SELLER" when you make your purchase.