One Rivet Ring - Sterling Silver With 14k Gold Rivet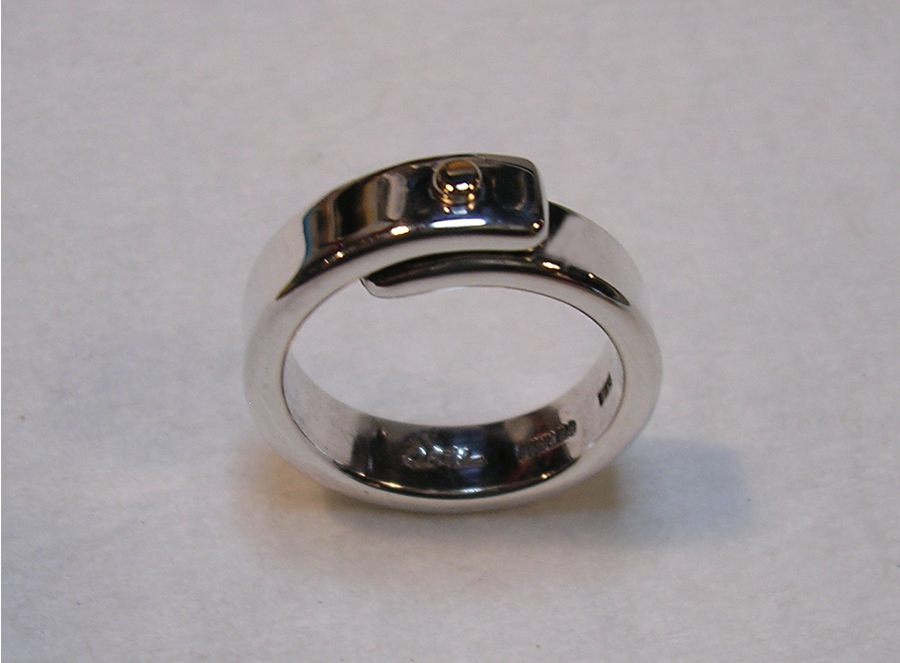 Designer: Isidro Nilsson
This is a very refined yet rustic low tech look.  The word Steampunk comes to mind. Sterling silver ring with a 14k yellow gold rivet.  I love this ring.  It is simple, elegant and rich.

Most of my work is very detailed and precise. I tend to labor over the little things until I get it just the way I want it. This ring came together like there was some divine intervention. I love those moments and what they produce.
This particular ring has been sold and I am now ready to make yours. As a pair, they make great wedding bands.

Note:
This ring is also available in a number of metals combinations. Please ask if you are interested in one of the following:

Yellow gold ring with white gold or sterling rivet.

Copper ring with silver rivet. (see this listing) https://thehammeringman.com/collections/for-men/products/12-rivet-ring-in-copper-and-sterling

Blackened niobium ring with sterling silver  rivet.
Suggest your own combination.