Money Clip in Brass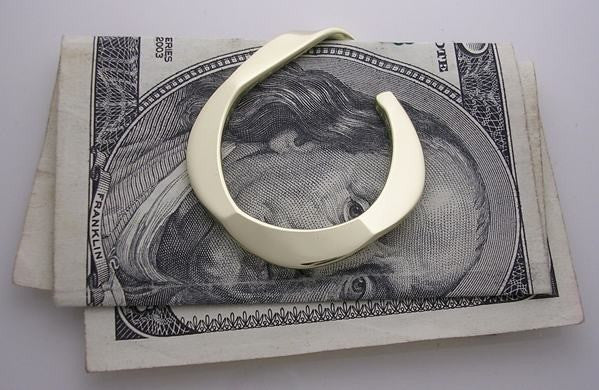 Designer: Isidro Nilsson
This is one of my hand forged money clips. It is made from heavy gauge brass wire. Each piece is signed
The forging (hammering) makes this clip strong and with an excellent memory. I've had mine (in sterling silver) for about 4 years and it still works great.
I have had as many as 14 bills folded in half. If you carry more than that, you can clip and then fold in half. Or, trade in those 20s for 100s :)
If you have more than that, its time to spend some of it and what better place to spend it than right here right now :)
About a week ago (Nov 28), I started using a brass one. Sort of a test drive to see how it works. so far it works just like my silver one. I give it my stamp of approval.