Hand Forged 2 Turn Vortex Energy Ring™ with Garnet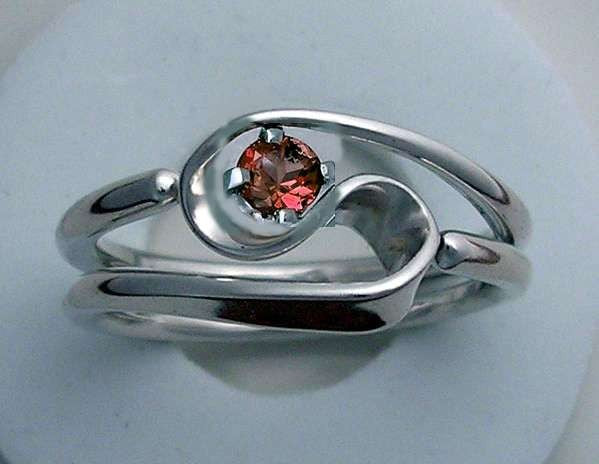 Designer: Isidro Nilsson
This is my 2 Turn Vortex Energy Ring™. It has a beautiful Almandine Garnet in the vortex design. Hand forged (not cast) from 12 gauge sterling silver wire.
This asymmetrical design cradling a 3mm garnet is elegant enough for any occasion yet rugged enough to be worn 24/7.
I call these Energy Rings™ because they are made from one continuous piece of wire forged into a coil. Any coil on this planet will generate energy every time the Earth's magnetic energy fluctuates. If we had one of these big enough, Tesla's dream of free energy for everyone would be a reality.
An original signed piece available in any size. Also available in 14k gold. contact me for a quote.
Available stones at this price are: Garnet, Amethyst, Peridot, Topaz, Citrine. For any other choice of stone, please contact me.