Goddess Fibula Pendant or Necklace in Sterling Silver with Removable Accent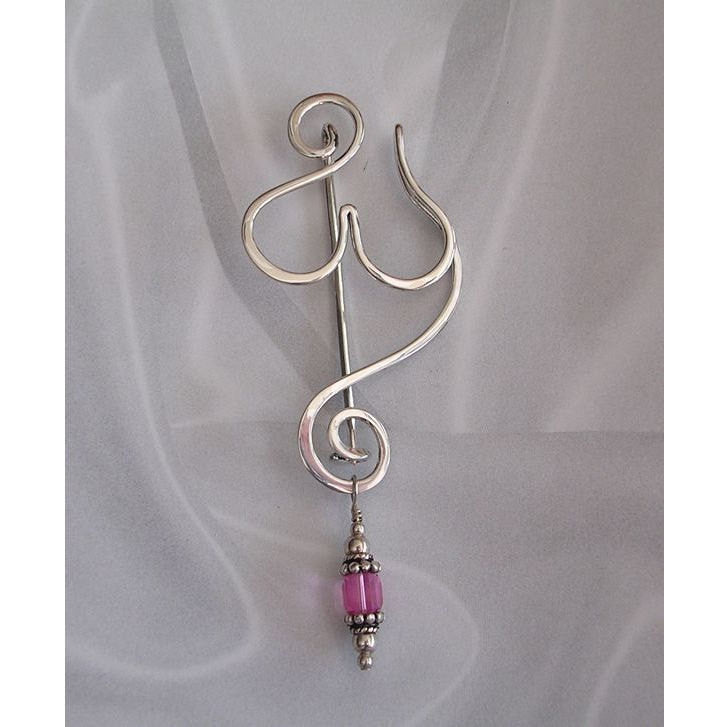 Designer: Isidro Nilsson
This Goddess pendant is another of my original designs. It is actually constructed as a pin or fibula that can be worn pinned to your clothing or hung on a necklace as a pendant.
Now available in pure copper, sterling silver, brass, colored niobium, blackened niobium and 14k yellow gold. If you want a different metal, please contact me.
The beaded accent can be removed or interchanged with different ones to fit your wardrobe. I will be listing several options in the near future.
The one shown is a pinkish color and the exact likeness is not available. Yours will vary a bit due to the fact that the beads are all a bit different. If you have a particular color that you would like, please let me know and I will aim to please.
The length is about 2.75 inches without the beaded accent.