Dragon Energy Ring™ in Pure Niobium Colored by Oxidation.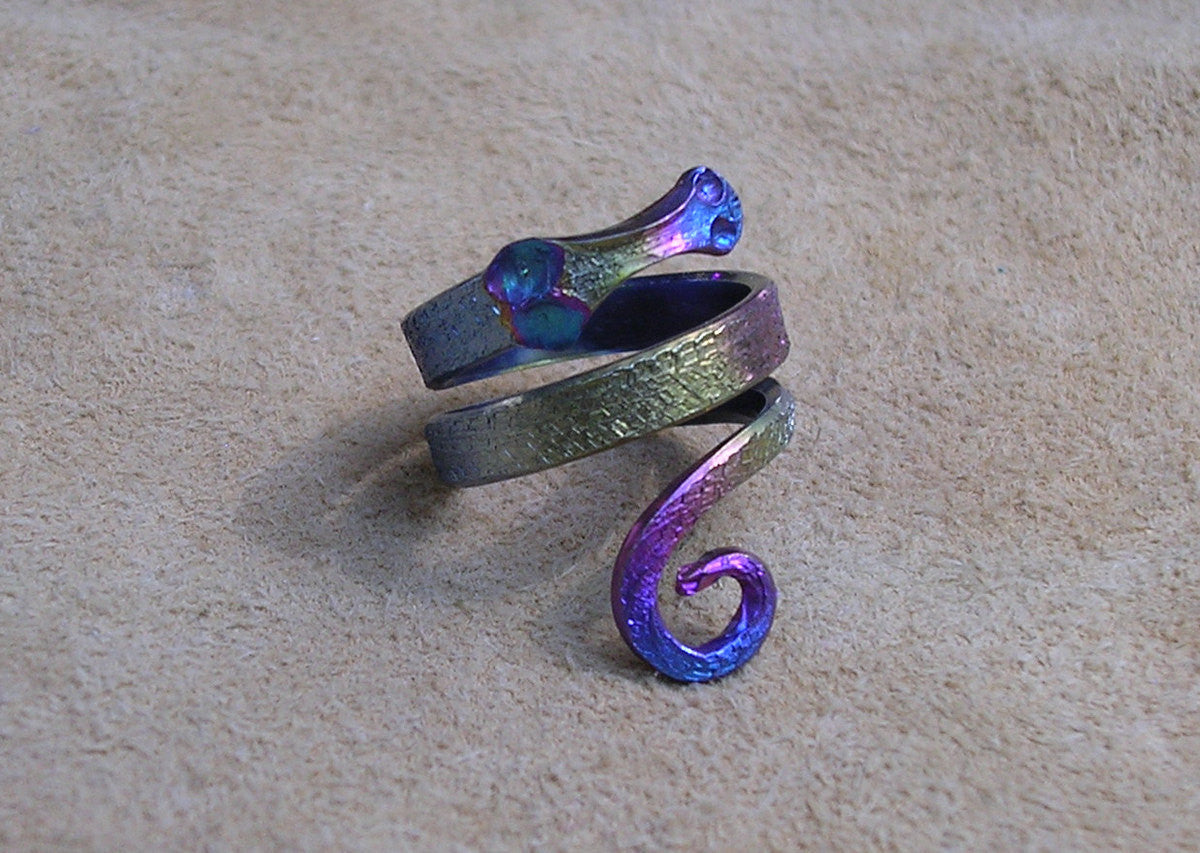 Designer: Isidro Nilsson
This Dragon Energy Ring™ is hand forged in pure niobium. The vibrant colors are enhanced by the texture.
This was such a fun project. I have sold the one pictured here. Yours can be similar and unique.
The Dragon Energy Ring™ I make for you will be made in pure niobium. I built a machine that allows me to control the colors I achieve when coloring the Dragon Energy Rings™ . Each one is unique.
The coloring on niobium is created by electrically oxidizing.  The oxide is clear so what we see is a refraction of light depending on how thick this clear oxide deposit is.  As the oxide wears off, it will appear to change colors.  This will continue until the oxide is worn off in places of high friction and will look like the original color of niobium which is a platinum gray color. 
The black finish is oxide deposited by heat treating.  This finish is much thicker and therefore much more long lasting. 
I can make your Dragon Energy Ring in any size you want.
Also available in Pure Copper, Merlin's Gold, Sterling Silver and 14k & 18k Gold.  Ask me for pricing.