Double Love Knot Ring in 14K white palladium gold 16 or 18 Gauge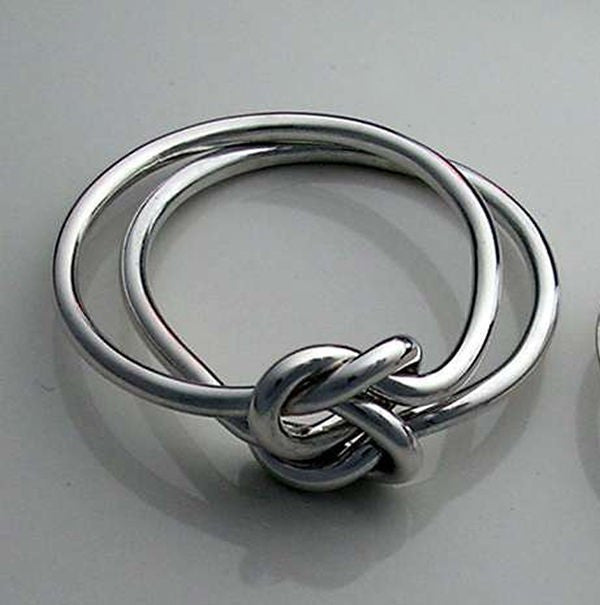 Designer: Isidro Nilsson
This Love Knot Ring is all 14k white palladium gold. Double love in Celtic fashion. Two knots tied together for life.
Each ring is made totally independent in your choice of 16 gauge or the thinner 18 gauge wire and permanently joined to one another through the knot.
NOTE:
Please allow 10 days for this item and let me know what size you would like.