Copper penny earrings - My 2 cents worth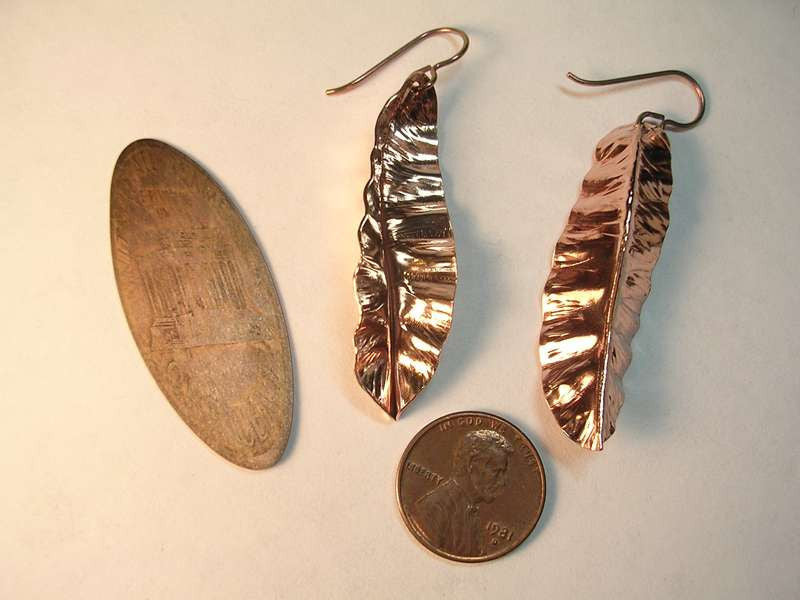 Designer: Isidro Nilsson
Copper earrings made from real USA pennies. I like to call them "My 2 Cents Worth". The pennies used are from 1981 or older. the newer pennies are not made of copper any more. They are zinc with a little copper plating. They just don't work for this method of forging.
I roll the penny flat like we used to do on the railroad tracks back in the day. Then I fold, hammer, unfold, shape and polish. This makes what my wife calls beautiful fall leaves. This pair is about 1.75 inches long. I have made them as long as 4 inches and as short as 1 inch.
The ear wires are made of hypoallergenic titanium. I use my coloring machine to color the titanium ear wires a rose color to match the copper so they look consistent.