Copper Mountain Pendant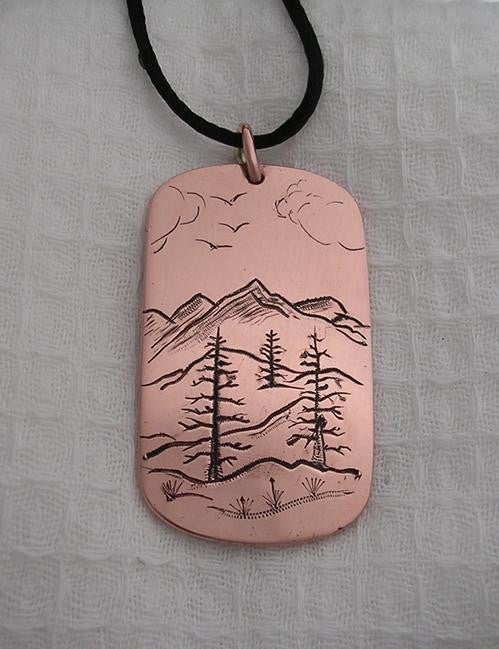 Designer: Isidro Nilsson
Hand engraved pendant in pure copper. This pendant is a typical North West scene. Mountains, trees and birds graved on pure copper.
The process I use to create these engravings is a very old one and the tools I use are much the same as they were in the days before electricity.
This item has been sold but I will make you a new one very similar to the one pictured here. Please allow 2 weeks.