Copper Bracelet Wire Woven Classic Cuff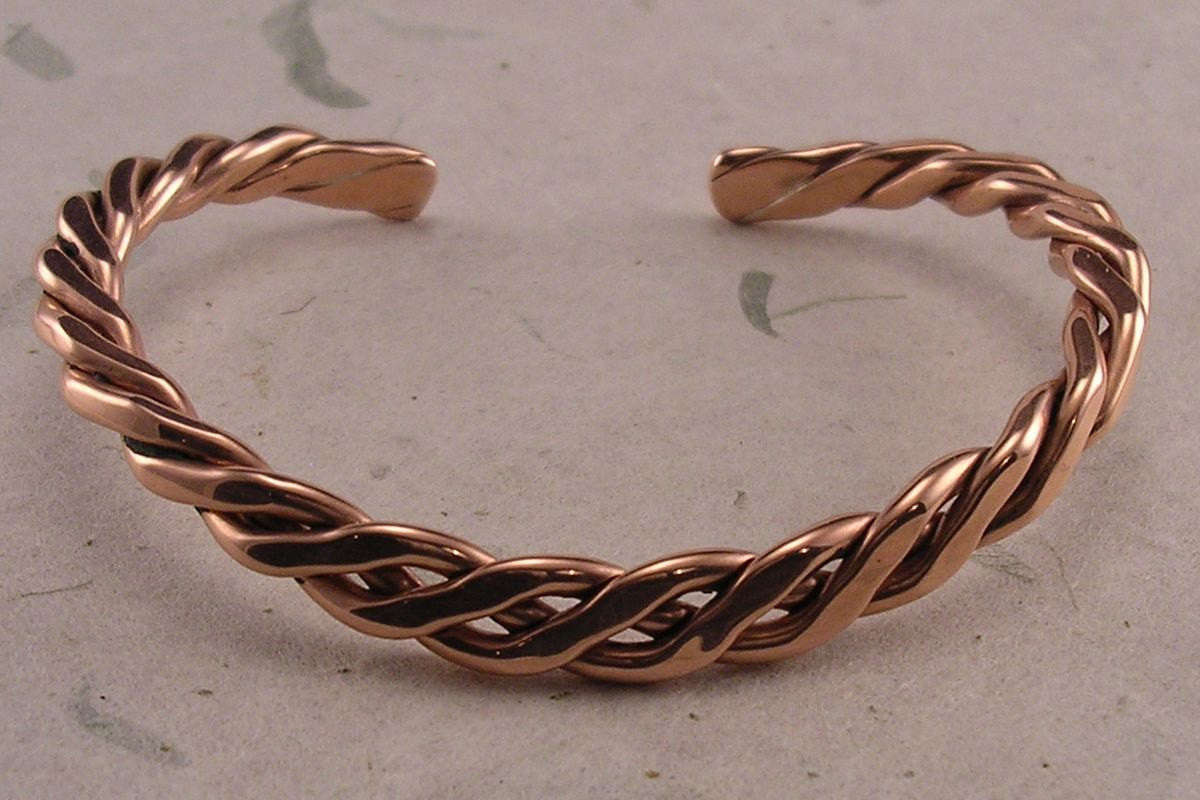 Designer: Isidro Nilsson
This is a pure copper bracelet made by weaving heavy gauge wires to form my Classic design.
The resulting classic shape is very airy and light looking even though it is made from pretty heavy gauge wire. I made the front and center area wider than the sides and back. This give me the Celtic woven look.
Being forged throughout adds to the strength of the bracelet and because it is woven with multiple wires, it retains flexibility and form.
I soldered the ends of the bracelet using a cadmium free silver solder for strength. This allows me to forge the ends thinner for comfort and overall structural integrity.