Celtic Knot Tie Clip in Sterling Silver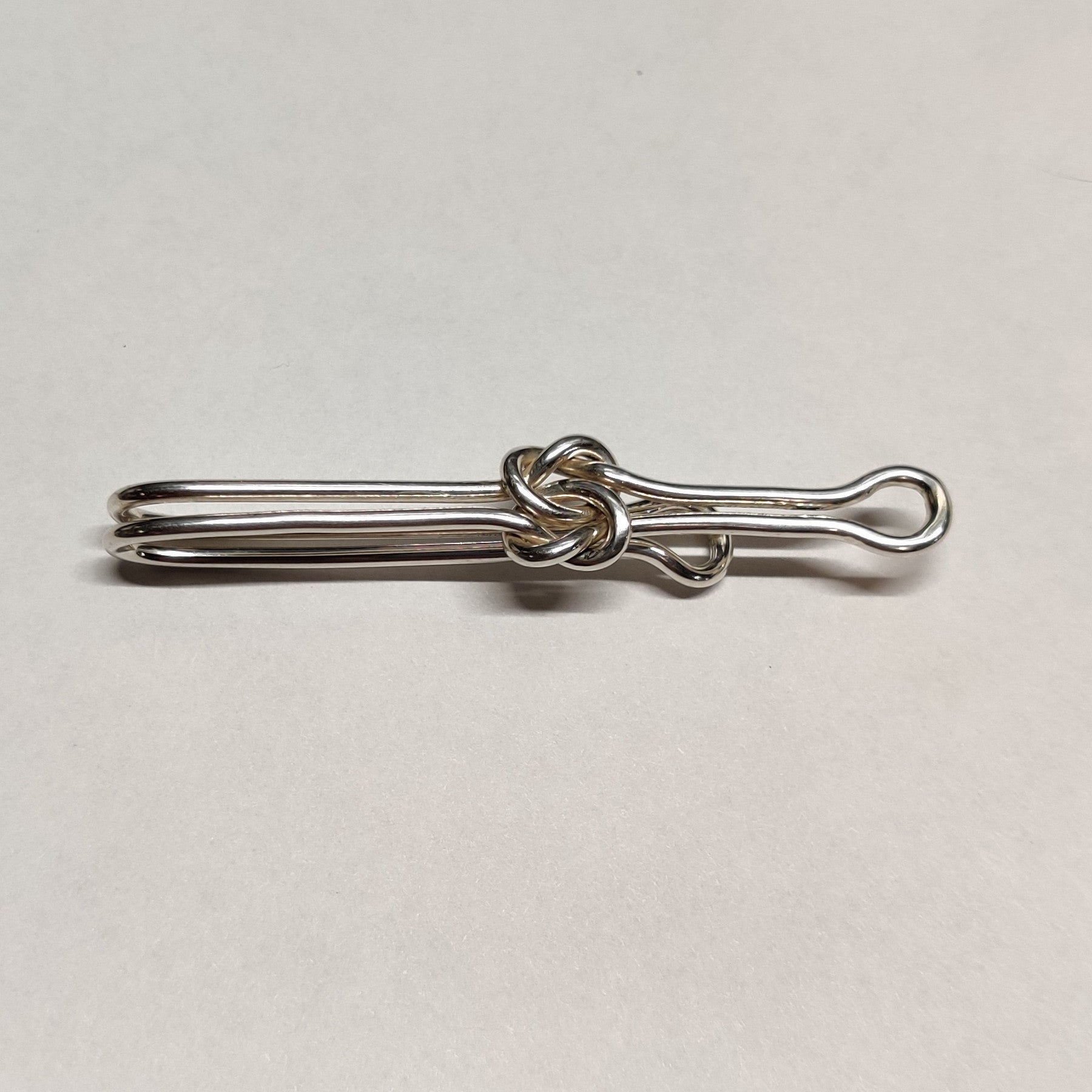 Designer: Isidro Nilsson - The Hammering Man
This tie clip came about as a special request from someone who wanted something special for Dad. 
Based on the traditional Celtic double knot ring that has been around for centuries, this tie clip is made from sterling silver wire.  I drew the wire through a draw plate to work harden it so it would retain the spring action that keeps it snug on the tie.  
The length is about 2.5 inches and the knot is just under 1/2 inch wide.