Celtic Double Love Knot Ring in 18 Gauge Sterling Silver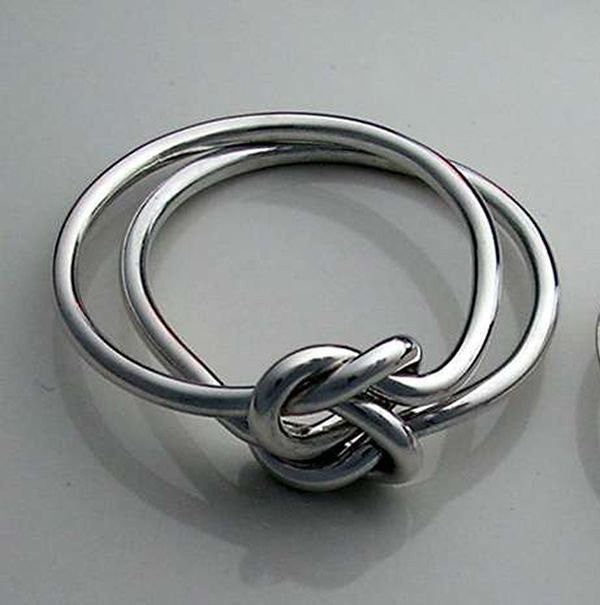 Designer: Isidro Nilsson
This Love Knot Ring is all sterling silver and all love. Double love in Celtic fashion. Two knots tied together for life. Is this where the saying "Tie the knot" came from?
Each ring is made totally independent and permanently joined to one another through the knot.
NOTE:
I will make any size.
For large size rings like 9 or 10 and above, you may want to consider one of hte heavier gauges like 16 or 14. The larger the number, the thinner the gauge.
This design is also available in many combination of metals and metal gauges. For example you can have this ring made in any of the following metals. The price will be different so contact me for pricing on a particular ring;
14k yellow gold
14k white palladium gold
14k rose gold
18k yellow gold
18k white palladium gold
18k rose gold
sterling silver
pure copper
brass
The last image on this listing shows a comparison of the different gauges I use to make the knot rings. This listing is for an 18 gauge double love knot all in sterling silver. this is the thinnest gauge I usually make. Contact me for the price of any other combination of metals and/or gauges.
NOTE:
See the last picture on this listing for a comparison of the different gauges I use.