2 Double Love Knot Rings in Sterling Silver 14gauge and 16gauge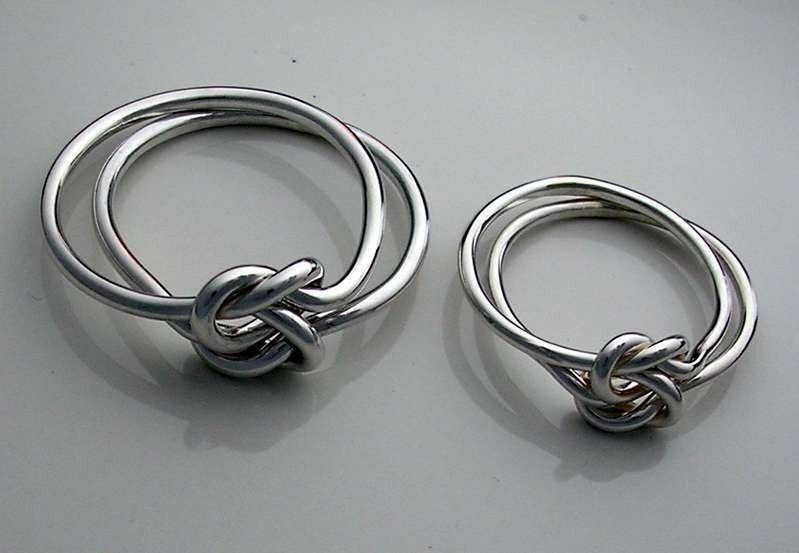 Designer: Isidro Nilsson
A set of two Celtic Double Love Knot Rings. Each ring is made up of two individual knots tied together to form one ring. One double love knot ring is made from 14 gauge and the other double knot ring is made from the thinner 16gauge
Please let me know the sizes that you want me to make each of your two rings. Just let me know on the comment section when you check out or contact me by email. info@thehammeringman.com.
Note: 14 gauge is heavier than the thinner 16 gauge.
See the last picture on the right for a comparison of the different gauges I use to make the knot rings. If you want a different gauge other than 16 gauge and 14 gauge listed here , please contact me.