Spiral Niobium Earrings - Faraday Coil Style In Rainbow Finish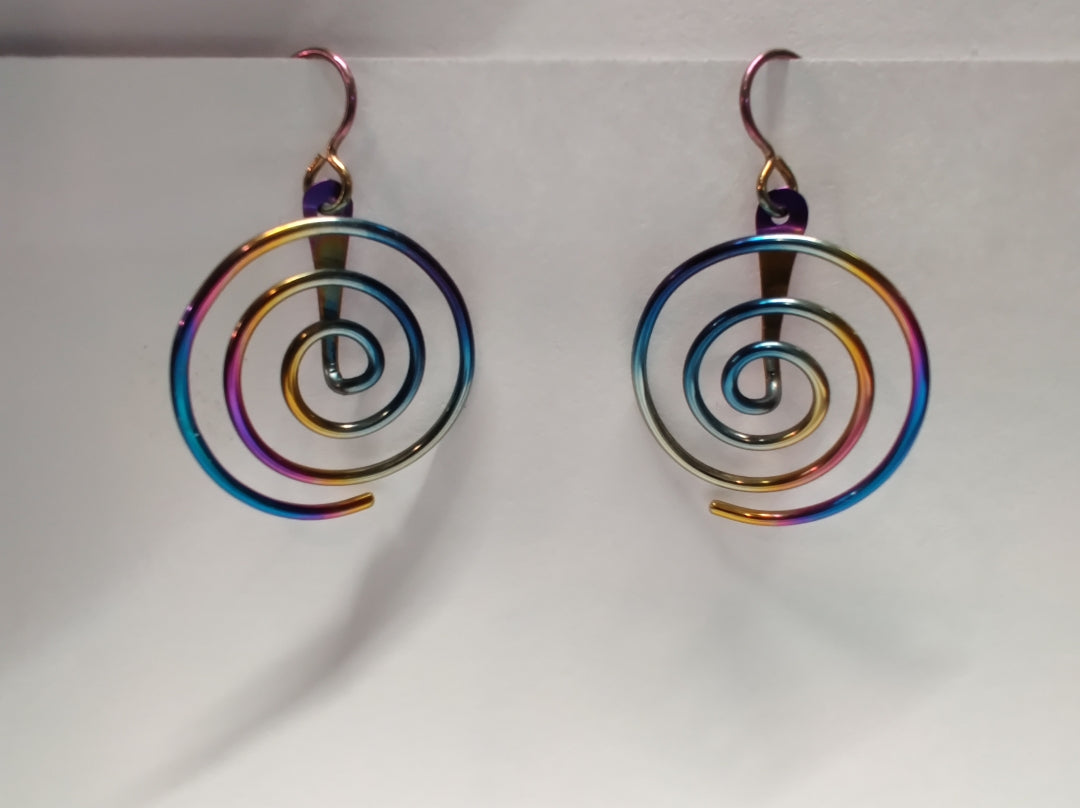 Designer: Isidro Nilsson - The Hammering Man
These spiral earrings are made of pure niobium.  I call them Faraday style because it was Michael Faraday that came up with this method of winding coils to experiment with electricity generation. 
The colors are created using a machine that I built. It is actually a form of controlled oxidation. By applying a variable voltage, I can create just about any color in the rainbow and these earrings show just that. A rainbow of color.
All coloring is unique and will vary from pair to pair. These images are a good representation of my rainbow design.
Also available in blackened niobium, sterling silver, 14k gold and copper. Please contact me for any of these variations.