Heavily Textured ( Mock Pavé ™ ©) Pure Copper Cuff Bracelet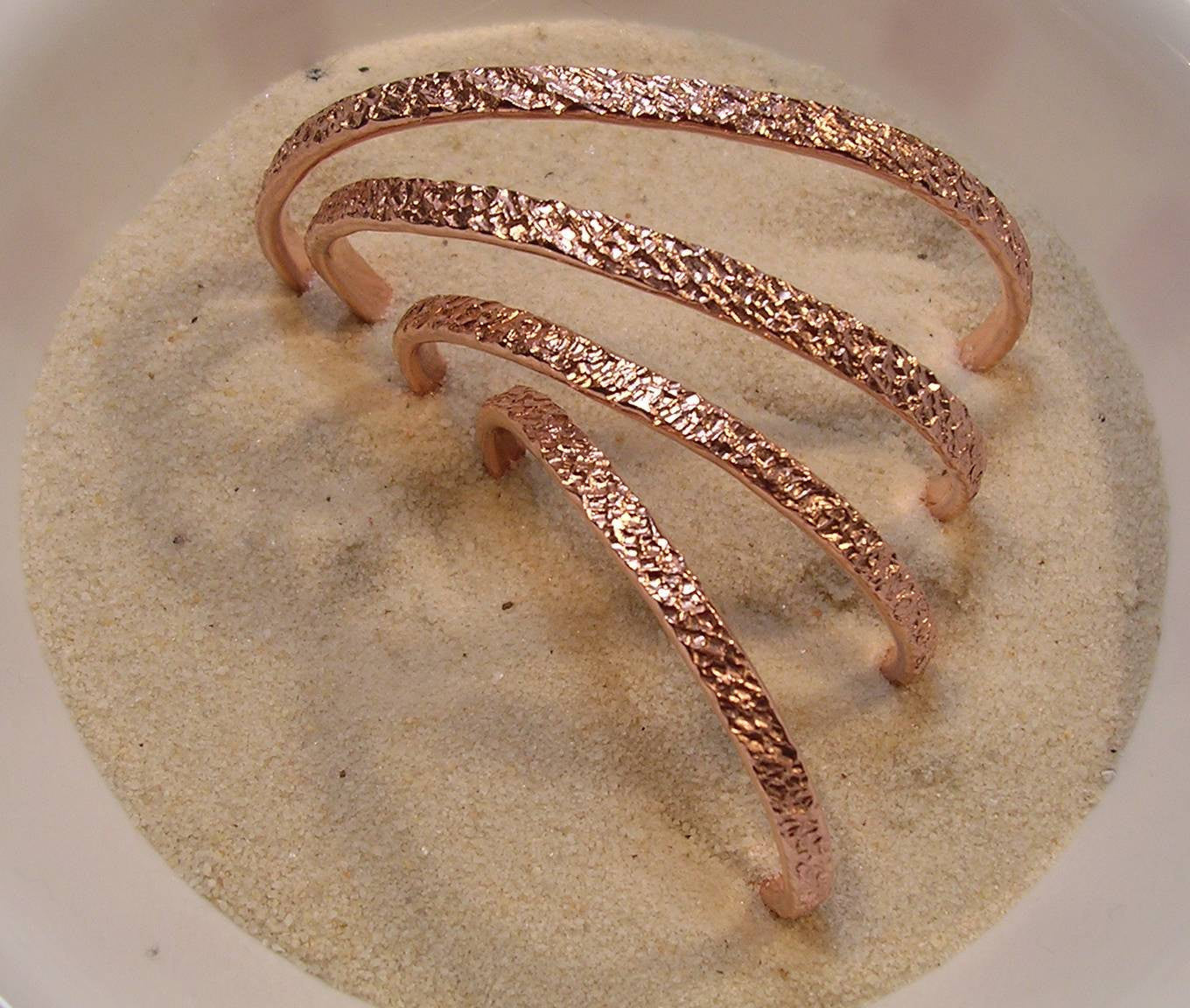 Designer: Isidro Nilsson
This is a new finish that I developed by experimenting with various hammer textures. Half the fun for me is in finding and modifying hammers to see what new and interesting textures I can get.
This one is pretty amazing. The first time Joanie (my wife) saw it, she said it looks like pavé. Since there are no gemstones involved, Joanie came up with a great name for this new texture. Here it is. Drum Roll ...... Mock Pavé ™ ©
For those not familiar with the term Pavé as it applies to jewelry, here is the Wiktionary definition of Pavé. A setting of gemstones such that no metal is visible, especially when the stones are set very close together.
Size:
I can make any size you want.
The listed sizes are base on the circumference of the wrist. If you have a wrist size that is not listed in the option menu, please select the last choice "Tell Me In cm or inches" from the pull down menu and contact me with your actual wrist size in either inches or centimeters and I will make sure that your bracelet is a perfect fit.